YouTube Channel Art is not something you can afford to overlook when creating a YouTube Channel. It is the first thing your visitors will notice when they visit your YouTube channel. So it's important to make a strong first impression.
Attract more viewers to your YouTube channel with the help of professional designed YouTube channel art templates. You can also see Best Sport Youtube Channel Art Templates.
Here are abundant pro-looking YouTube banner templates for your inspiration. Just start designing a banner to help your channel grow and stand out from the crowd. The items from this collection include PSD files which were created using organized smart layers. This makes them fully customizable and adding your design is very easy and fast. You can also see 380+ Youtube Channel Art Templates without Photoshop.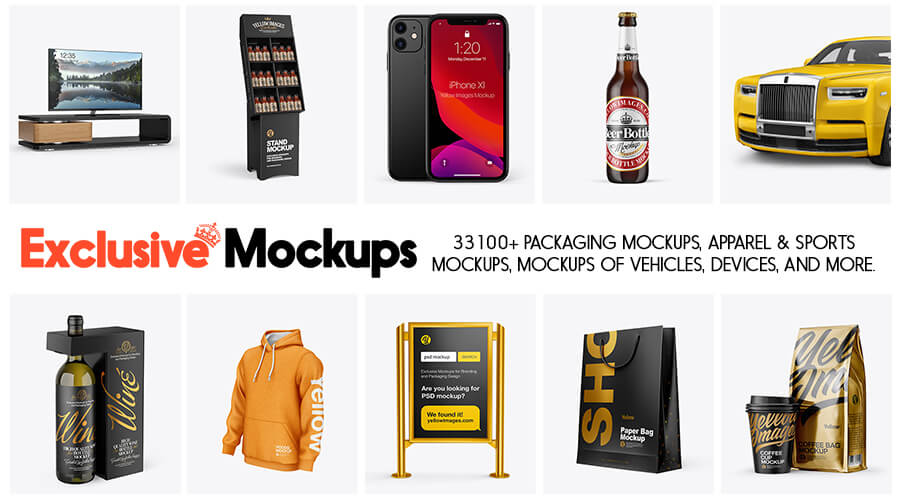 FREE Youtube Channel Art Templates
What's cool, you don't have to pay for this. Use free youtube channel art templates listed below and get the job done literally in a few minutes.
1. Reggae Party – Free Youtube Channel Banner PSD Template
---
2. University Graduation – Free Youtube Channel Banner PSD Template
---
3. Event for Photographers – Free Twitter Header PSD Template
---
4. Dental Clinic – Free Youtube Channel banner PSD Template
---
5. Sexy DJ – Free Youtube Channel banner PSD Template
---
MORE: Make Your Channel Art without Photoshop
---
6. Yoga Trip – Youtube Channel banner PSD Template
---
7. Ladies Weekends – Free Youtube Channel banner PSD Template
---
8. Save The Planet from Plastic – Free Youtube Channel banner PSD Template
---
9. Animal Shelter – Youtube Channel banner PSD Template
---
10. Pastor Appreciation – Free Youtube Channel banner PSD Template
---
11. Farming Technologies – Free Youtube Channel banner PSD Template
---
12. Real Estate Agency – Free Youtube Channel banner PSD Template
---
13. Business in China – Free Youtube Channel banner PSD Template
---
14. Night Club Party – Free Youtube Channel banner PSD Template
---
15. Nails Salon – Free Youtube Channel banner PSD Template
---
16. Columbus Day – Free Youtube Channel banner PSD Template
---
17. Autumn Sale – Free Youtube Channel banner PSD Template
---
18. Bakery – Free Youtube Channel banner PSD Template
---
19. Barbershop Men Only – Free Youtube Channel banner PSD Template
---
20. Beach Sports – Free Youtube Channel banner PSD Template
---
21. Black Friday – Free Youtube Channel banner PSD Template
---
22. Cinco de Mayo – 5th of May – Free Youtube Channel banner PSD Template
---
23. Classic Music Concert – Free Youtube Channel banner PSD Template
---
24. Cleaning Company – Free Youtube Channel banner PSD Template
---
25. Cocktail Bar – Free Youtube Channel banner PSD Template
---
26. Country Tour – Free Youtube Channel banner PSD Template
---
27. Disco – Free Youtube Channel banner PSD Template
---
28. DJ Set – Free Youtube Channel banner PSD Template
---
29. Easter Day Party – Free Youtube Channel banner PSD Template
---
30. Beauty Salon – Facebook Event + Instagram Template + YouTube Channel Banner
---
31. Clothing Store – Free Facebook Event + Instagram template + Youtube Channel Banner
---
32. Oktober Beer – Free Facebook Event + Instagram template + Youtube Channel Banner
---
33. Worlds Greatest 90s Dance Free Facebook Event + Instagram template + Youtube Channel Banner
---
34. Family Christmas – Free Youtube Channel banner PSD Template
---
35. Food Festival – Free Youtube Channel banner PSD Template
---
36. Gentleman Party – Free Youtube Channel banner PSD Template
---
37. Golden Party – Free Youtube Channel banner PSD Template
---
38. Gospel – Free Youtube Channel banner PSD Template
---
39. Hello Autumn – Free Youtube Channel banner PSD Template
---
40. Hot Night – Free Youtube Channel banner PSD Template
---
41. Indie Rock Music – Free Youtube Channel banner PSD Template
---
42. Insurance Company – Youtube Channel banner PSD Template
---
43. Karaoke Battle – Free Youtube Channel banner PSD Template
---
44. Korean Cosmetics Brand – Free Youtube Channel banner PSD Template
---
45. Ladies Only Party – Free Youtube Channel banner PSD Template
---
46. Pool Time – Free Youtube Channel banner PSD Template
---
47. Rental for Holidays – Free Youtube Channel banner PSD Template
---
48. Safety System – Free Youtube Channel banner PSD Template
---
49. Hot Dj Night – Free Facebook Event + Instagram template + Youtube Channel Banner
---
50. New Year Party – Free Facebook Event + Instagram template + Youtube Channel Banner
---
51. St. Valentine's Day – Free Youtube Channel banner PSD Template
---
52. Summer BBQ – Free Youtube Channel banner PSD Template
---
53. Wedding Invitation – Free Youtube Channel banner PSD Template
---
54. Wild Power Party – Free Youtube Channel banner PSD Template
---
55. Memorial Day – Free YouTube Channel Banner PSD Template
---
56. Cooking – Free YouTube Channel Banner
---
57. Corporate – Free YouTube Channel Banner
---
58. Music – Free YouTube Channel Banner
---
59. Soccer – Free YouTube Channel Banner
---
60. Travel – Free YouTube Channel Banner
---