Since coffee is one of the most consumed beverages across the world, there are many entrepreneurs who want to venture in this line of business. Well, we can't blame them when they get persuaded with statistics. Accordingly, Americans consume 400 million cups of coffee per day, making them the leading consumer of coffee all over the world.
Are you planning to start a coffee shop business soon? Do you already have the best coffee cup that will represent your brand? If you haven't got the best coffee cup design yet, you should see this list of coffee cup mockups! Don't have a coffee cup mockup yet? Why not scroll through this list and pick the best that suits your taste.
The complete collection of design Coffee Cup Mockup templates can help you while designing a logo for any coffee related business or just an artwork for a coffee cup. You can use them to create an orderly presentation for coffee or label branding project. With these, clients will get an idea of how the real thing looks like in different formats. You can also see Free Coffee Cup Mockup Templates.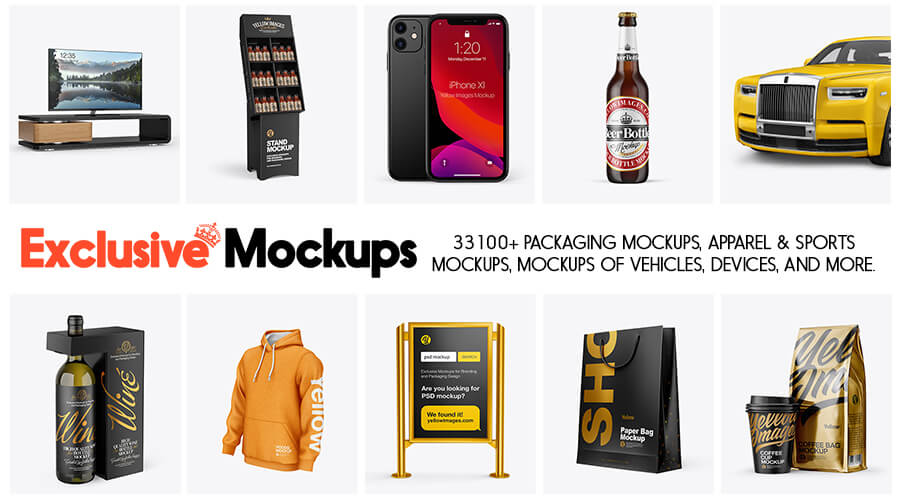 1. Two Coffee Cup Branding Mock-up – PSD
---
2. 3D Paper Cup Mock-up for Coffee – 3 PSD
---
3. 10oz Stainless Coffee Cup Mock-up Set – 2 PSD
---
4. Paper Coffee Cup Mock-up – PSD
---
5. Coffee Cup Mock-up – 3 PSD
---
6. Small Coffee Cup Animated Mock-up – PSD
---
7. Coffee Cup Mock-up – PSD
---
8. Coffee Cup Mock-up – PSD
---
9. 6 Awesome Coffee Cup Mock-up – PSD
---
10. Coffee Cup Animated Mock-up – PSD
---
11. Coffee Cup Mock-up – 8 PSD
---
12. Coffee Branding Mock-up – 15 PSD
---
13. Big Coffee Cup Mock-up – PSD
---
14. Paper Coffee Cup Mock-up – PSD
---
15. Coffee Cup Mock-up – 8 PSD
---
16. Coffee Cup Mock-up – 4 PSD
---
17. Coffee Cup Holding Mock-up – PNG
---
18. Coffee Cup Mock-up – 3 PSD
---
19. Paper Coffee Cup Mock-up – PSD
---
20. Coffee Cup Mock-up – PSD
---
21. Coffee Cup Mock-up – 16 PSD
---
22. Coffee Cup Mock-up – 11 PSD
---
23. Large Coffee Cup Animated Mock-up – 2 PSD
---
24. Realistic Paper Coffee Cup Mock-up – PSD
---
25. Coffee Cup Mock-up – PSD
---
26. Coffee Cup Mock-up – 3 PSD
---
27. Paper Coffee Cup Mock-up – PSD
---
28. Coffee Cup Mock-up – PSD
---
29. Coffee Cup Mock-up – PSD
---
30. Photorealistic Coffee Cup Mock-up – PSD
---
31. Coffee Cup Mock-up – PSD
---
32. Coffee Cup Mock-up – 9 PSD
---
33. Coffee Cup Mock-up – 7 PSD
---
34. Coffee Cup Mock-up – 9 PSD
---
35. Coffee Cup Mock-up – 3 PSD
---
36. Coffee Cup Mock-up – 10 PSD
---
37. Coffee Cup Mock-up – 7 PSD
---
38. Coffee Cup Mock-up – 9 PSD
---
39. Coffee Cup Animated Mockups Bundle – 9 PSD
---
40. Coffee Cup Mock-up – 8 PSD
---
41. Coffee Cup Mock-up – 24 PSD
---
42. Paper Coffee Cup Mock-up – 4 PSD
---
43. Coffee Cup Mock-up – 24 PSD
---
44. Coffee Cup Mock-up – 5 PSD
---
45. Coffee Cup Mock-up – PSD
---
46. Coffee To Go Cup Branding Edition Photo Mock-up – PSD
---
47. Coffee Cups Photorealistic Branding Mock-up – 4 PSD
---
48. Coffee Cup Mock-up – PSD
---
49. Coffee Cup Mock-up – PSD
---
50. Coffee Cup Mock-up – 44 PSD
---