One of the comfort clothing we usually wear are tank tops. They have been adopted as daily getups for gym trainers, athletes, and your every fitness buff. Tank tops are also a fad among women, especially during summer or whenever they're off to a tropical climate.
We've put together this list of free and premium mockups to save you time and money the next time you need to create a design quickly. You can also see Best T-Shirt Mockups Templates.
Tank Top Mockup allow designers to quickly add their branding, artwork, or patterns to clothing without wasting time on photoshoots. Use this realistic tank top mockup to create a professional presentation for your apparel designs. Easily change the color of the tank top by using adjustment layer.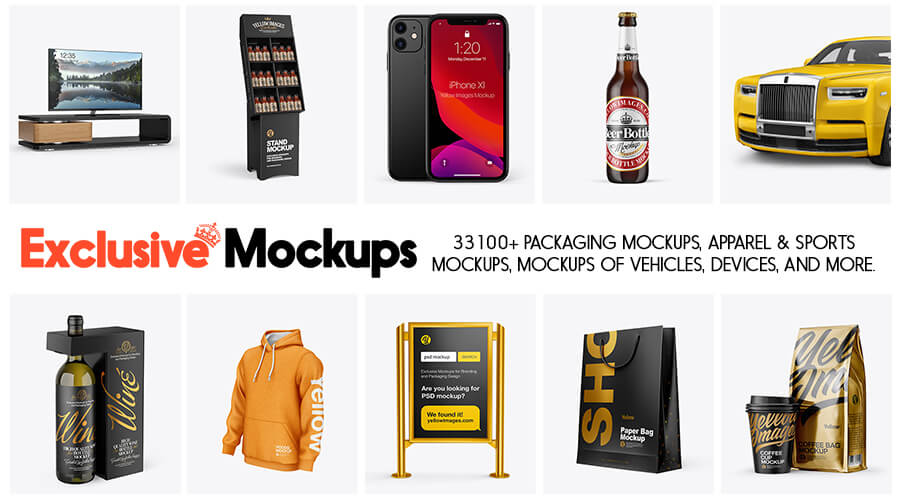 1. Free Tank Top Mock-up – PSD
---
2. Free Hi-Res Tank Top Mockup – PSD
---
3. Free Women Wearing a Tank Top Shirt – PSD
---
4. Free Beautiful Girl in Tank Top Mockup – PSD
---
5. Free 5K Tank Top Mockup – PSD
---
6. Free Tank Top / Sleeveless T-Shirt Mockup – PSD
---
7. Free Ladies T Shirt Mockup – PSD
---
MORE: Make a Tank Top Mockup in Seconds without Photoshop
---
8. Free Male Tank Top Design Mockup – PSD
---
9. Free Tank Top Mock-up – PSD
---
10. Men's Tank Top Mockup – 5 PSD
---
11. Tank Top Mock-Up (African Model) – 5 PSD
---
12. Women Tank Top Mockup Set – 3 PSD
---
13. Women's Tank Top Round Bottom Mockup – 2 PSD
---
14. Men Tank Top Mockup Set – 2 PSD
---
15. Women's Tank Top Mockup Pack – 6 PSD
---
16. Men Tank Top Mock-ups Set – 22 PSD
---
17. T-Shirt Mockup Vacation Edition – PSD
---
18. Free Tank Top Mock-up – 6 PSD
---
19. Tank Top Mockup – Top View – PSD
---
20. Tank Top Mockup – Front View – PSD
---
21. Melange Tank Top Mockup – Front View – PSD
---
22. Tank Top Mockup – Back View – PSD
---
23. Melange Tank Top Mockup – Back View – PSD
---
24. Tank Top Mockup – Half Side View – PSD
---
25. Melange Tank Top Mockup – Half Side View – PSD
---
26. Tank Top Mockup – Back Half Side View – PSD
---
27. Melange Tank Top Mockup – Back Half Side View – PSD
---
28. Mens Tank Top HQ Mockup Front View – PSD
---
29. Mens Tank Top HQ Mockup Back View – PSD
---
30. Tank Top Mockup – Half Side View – PSD
---
31. Baggy Tank Top Mockup – Front View – PSD
---
32. Baggy Tank Top Mockup – Back View – PSD
---
33. Baggy Tank Top Mockup – Half Side View – PSD
---
34. Woman's Tank Top Mock-up – Back View – PSD
---
35. Woman's Tank Top Mock-up – Side View – PSD
---
36. Tank Top Mock-up – Side View – PSD
---
37. Men's Heather Jersey Tank Top Mock-up – Front Half Side View – PSD
---
38. Men's Heather Jersey Tank Top Mock-up – Back Half Side View – PSD
---
39. Men's Heather Jersey Tank Top Mock-up – Front View – PSD
---
40. Men's Heather Jersey Tank Top Mock-up – Back View – PSD
---