1500+ Premium Apparel Mockups Bundle! Over $3,700 value in this bundle!
The most comprehensive apparel bundle. Includes everything you'll ever need for your clothing mockup needs! Constantly updated with new products!
No more expensive photoshoots or messing about editing hundreds of photos. Jump straight into creating beautiful images for your store! Includes how to guide for beginners so get it today and start creating beautiful graphics your customers will love!
4K Resolution
Each mockup is 4000×4000 pixels giving you crystal clear images for your storefront. Easily crop or zoom and watch your images sparkle on HiDPI and retina devices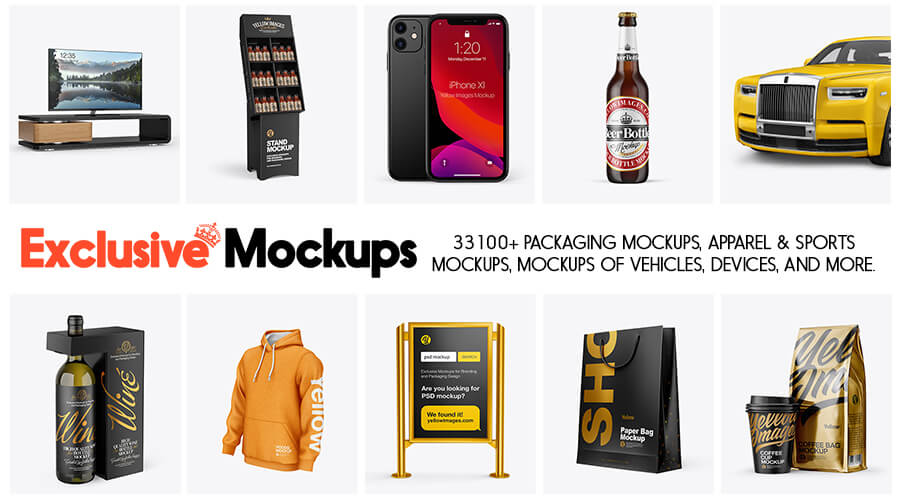 Made From Genuine Products
All our mockups are made using genuine products. Each item is photographed in our studio to create each mockup you see. No smoke and mirrors, just genuine high quality, handmade products.
Complete Color/Fabric Libraries
Each template includes every Bella Canvas, Anvil, Next Level, American Apparel and Gildan color and fabric available. Including blends, heathers, acid wash, digital, marble, regular coloured fabrics and more. We also include a custom color picker layer for fine-tuning colors or creating custom fabrics.
3D Artwork Mapping
Our mockups automatically wrap your design to the fabric of the shirt making your design ultra-realistic. Smart objects and displacement maps make creating your images quick and simple.
Each mockup pack includes 6-8 different views of the product. More comprehensive than any other on Creative Market. Giving you the options and flexibility you need when creating images for your storefront.
Get 35,000+ Mockups for just $16.50! [Ad]