As there are numerous brands vying for the customer's attention, you should find effective ways for your product to shine! Definitely, there are many ways that you can differentiate your brand from others. One simple way is to make the packaging excellent and outstanding.
Create a outstanding presentation by using the jam jar mockup. This is a well layered and editable psd file. You can also see Free Jar Mockup Templates.
Beautifully created jam jar mockup templates to showcase your product packaging and labeling designs in a professional and photorealistic style. Featuring replaceable jar label and lid design, adjustable composition of the jam jars for the perfect arrangement.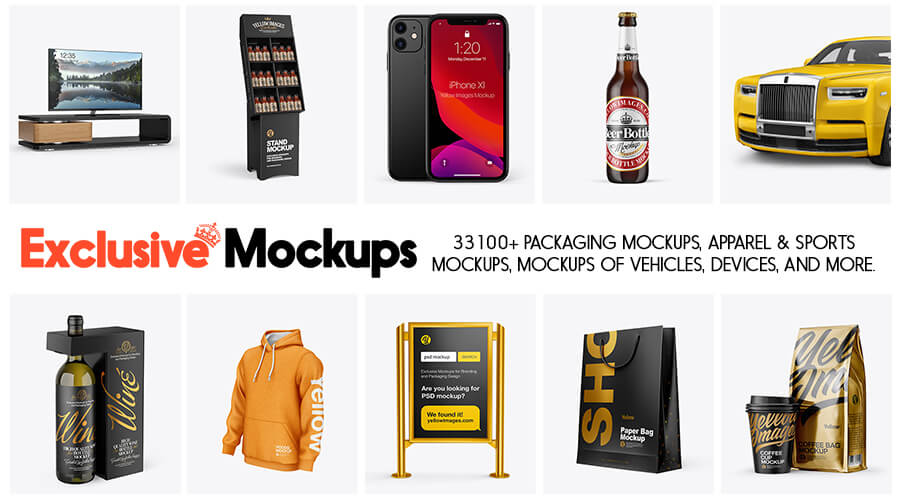 FREE Jam Jar Mockup
What's cool, you don't have to pay for this. Use free jam jar mockup listed below and get the job done literally in a few minutes.
1. Free Glass Jar Mockup – PSD
---
2. Free Mason Jar Mock-up – PSD
---
3. Free Jam Jar Mock-up – PSD
---
4. Free Minimalistic Jam Jar Mock-up – PSD
---
PREMIUM Jam Jar Mockup
Ultimate collection of beautifully professional and high-quality mockup perfect for showcase your projects from independent creators around the world.
5. Jam/Honey Jar Mock-Up – 3 PSD
---
6. Jam Jar Mock-ups – 2 PSD
---
7. Jam Jar Mockup – PSD
---
8. Glass Jar with Strawberry Jam Mock-up – PSD
---
9. Plastic Jar With Cranberry Jam Mock-up – PSD
---
10. Clear Glass Jar with Fig Jam Mock-up – PSD
---
11. Clear Glass Jar with Strawberry Jam Mock-up – PSD
---
12. Clear Glass Jar with Orange Jam Mock-up – PSD
---
13. Clear Glass Jar with Pear Jam Mock-up – PSD
---
14. Clear Glass Jar with Apricot Jam Mock-up – PSD
---
15. Glass Jar with Strawberry Jam Mock-up – PSD
---
16. Clear Glass Jar w/ Jam Mock-up – PSD
---
17. 6 Jam Jar Flavors Mock-up – PSD
---
18. Glass Raspberry Jam Jar with Paper Cap Mock-up – PSD
---
19. 900ml Apricot Jam Glass Jar w/ Clamp Lid Mock-up – PSD
---
20. 900ml Apricot Jam Glass Jar w/ Clamp Lid Mock-up – PSD
---
21. 900ml Raspberry Jam Glass Jar w/ Clamp Lid Mock-up – PSD
---
22. 900ml Strawberry Jam Glass Jar w/ Clamp Lid Mock-up – PSD
---
23. 900ml Matte Ceramic Jam Jar w/ Clamp Lid Mock-up – PSD
---
24. 900ml Strawberry Jam Glass Jar w/ Clamp Lid Mock-up – PSD
---
25. 900ml Strawberry Jam Glass Jar w/ Clamp Lid Mock-up – PSD
---
26. 900ml Berry Jam Glass Jar w/ Clamp Lid Mock-up – PSD
---
27. 900ml Raspberry Jam Glass Jar w/ Clamp Lid Mock-up – PSD
---
28. Clear Glass Jar with Kiwi Jam Mock-up – PSD
---
29. 4 Jam and Honey Glass Jars Mock-up – PSD
---
30. Glass Jar with Strawberry Jam Mock-up – PSD
---