For a realistic mockup of a protein jar design, you can use this mockup to display your design in a more efficient way. A great addition to your tools collection that showcases a jar in front view set on a subtle background for all of your original designs.
You can easily put your branding or logo on these mock-ups with smart objects. With smart-object included you can edit the layers of the graphic canvas or remove them completely and place your own graphics inside, without worrying about perspective, lights & shadows, reflections etc. You can also see Free Jar Mockup Templates.
If you want to impress your client, use any one jar mockup from this collection. Definitely, your client will approve your design because the mockup will show how your design will look in finished product.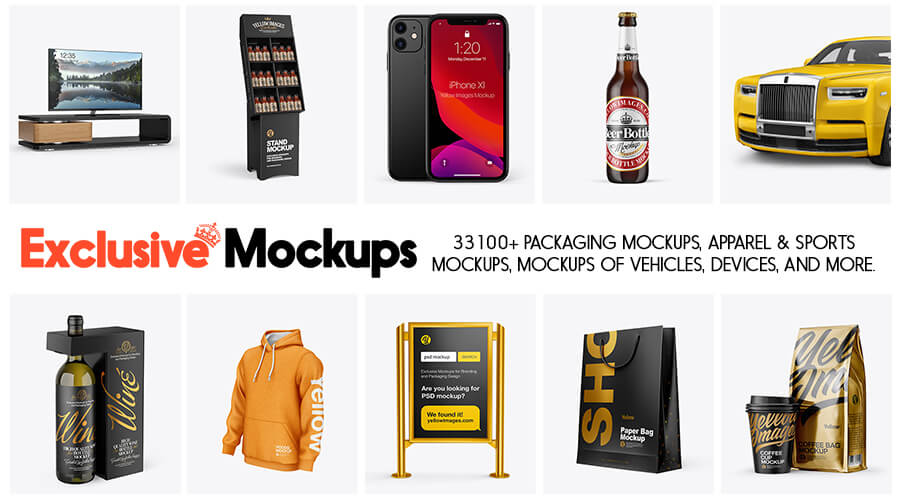 FREE Protein Jar Mockup
What's cool, you don't have to pay for this. Use free protein jar mockup listed below and get the job done literally in a few minutes.
1. Free Protein Jar Packaging – PSD
---
2. Free Large Plastic Jar – PSD
---
3. Free Protein Supplement Powder Bottle – PSD
---
4. Free Kettlebell And Protein Shake Container – Vector
---
5. Free Plastic Protein Jar – PSD
---
6. Free Sport Nutrition Containers And Sumbbells – Vector
---
7. Free Whey Protein Jar – PSD
---
8. Free Woman Dumbbell And Sport Nutrition – Vector
---
PREMIUM Protein Jar Mockup
Ultimate collection of beautifully professional and high-quality mockup perfect for showcase your projects from independent creators around the world.
9. Chrome Protein Jar – High-Angle Shot – PSD
---
10. Glossy Protein Jar – High-Angle Shot – PSD
---
11. Supplement /Protein Jar Label – 6 PSD
---
12. Metallic Protein Jar – Front View – PSD
---
13. Matte Plastic Protein Jar – Front View – PSD
---
14. Glossy Plastic Protein Jar – Hero Shot – PSD
---
15. Metallic Protein Jar – Hero Shot
---
16. Matte Plastic Protein Jar – Hero Shot
---
17. Clear Protein Jar – PSD
---
18. Glossy Plastic Protein Jar – PSD
---
19. Matte Plastic Protein Jar Mockup – PSD
---
20. Matte Plastic Protein Jar – PSD
---
21. Metallic Protein Jar – PSD
---
22. Plastic Protein Jar – PSD
---
23. Clear Protein Jar – PSD
---
24. 90g Protein Jar with Shrink Label – PSD
---
25. Metallic Protein Jar – PSD
---
26. Matte Protein Jar – PSD
---
27. Metallic Protein Jar – PSD
---
28. Matte Metallic Protein Jar – PSD
---
29. 2lb Protein Jar in Metallic Shrink Sleeve – PSD
---
30. Protein Jar in Glossy Shrink Sleeve – PSD
---