Mockups help designers see how the product will look like, allowing them to determine what changes they need to do to achieve the desired outcome.
If you're currently designing a label or package design for a client, some of these might be the awesome way to present your design when it's done. You can also see Free Beer Bottle Mockup Templates.
The templates are fully layered and easy to customize. Smart object will speed up your work progress, you can easily change the creative (label, logo, background, etc) with your own. You can also see Best Beer Glass Mockup Templates.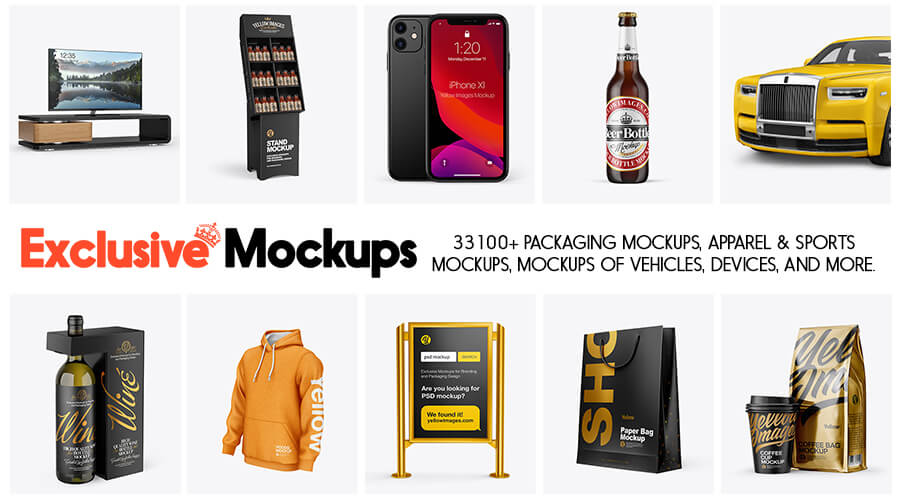 1. Free Beer Bottle and Glass Mockup – PSD
---
2. Free Beer Bottle and Glass Mockup – PSD
---
3. Free Beer Bottle With Glass Label Mockup – PSD
---
4. Free Beer Transparent Glass Mockup – PSD
---
5. Free Beer Glass Mockup – PSD
---
6. Free Beer Cup Mockup – PSD
---
7. Beer Glass Mockup – 4 PSD
---
8. Britannia Glass With Lager Beer Mockup – PSD
---
9. Britannia Glass With Irish Dry Stout Beer Mockup – PSD
---
10. Tulip Glass With Irish Dry Stout Beer Mockup – PSD
---
11. Tulip Glass With Lager Beer Mockup – PSD
---
12. Tulip Glass With Pilsner Beer Mockup – PSD
---
13. Tulip Glass With Red Ale Mockup – PSD
---
14. Stout Beer Pitcher Mockup – PSD
---
15. Empty Tankard Glass Mug Mockup – PSD
---
16. Empty Beer Glass Mockup – PSD
---
17. Willi Becher Glass With Lager Beer Mockup – PSD
---
18. Empty Beer Glass Mockup – PSD
---
19. Britannia Glass With Red Ale Mockup – PSD
---
20. Britannia Glass With Stout Beer Mockup – PSD
---
21. Tulip Glass With Stout Beer Mockup – PSD
---
22. Empty Weizen Beer Glass Mockup – PSD
---
23. Lager Beer Pitcher Mockup – PSD
---
24. Willi Becher Glass With Pilsner Beer Mockup – PSD
---
25. Britannia Glass With Pilsner Beer Mockup – PSD
---
26. Empty Beer Glass Mockup – PSD
---
27. Irish Dry Stout Beer Pitcher Mockup – PSD
---
28. Teku Glass With Hazel Orange Beer Mockup – PSD
---
29. Teku Glass With Pilsner Beer Mockup – PSD
---
30. Teku Glass With Lager Beer Mockup – PSD
---