A Camper Trailer is a type of trailer designed to provide living space and amenities while traveling. It typically has an interior space equipped with basic facilities such as a bed, kitchen, bathroom, and common living area. The Camper Trailer is towed by a vehicle such as a truck or SUV and can be attached and detached from the towing vehicle.
Advertising on a Camper Trailer can offer numerous benefits for businesses. The wide visibility of a Camper Trailer allows for exposure to a large number of potential customers as it travels through various locations, especially in tourist areas or high-traffic areas. The mobile nature of the advertising reaches different areas and demographics, maximizing the reach of the targeted audience and increasing brand awareness.
The 24/7 visibility of the advertisement is another advantage, as the Camper Trailer is often parked in public spaces or residential areas, ensuring continuous exposure to the brand message.
In terms of cost-effectiveness, advertising on a Camper Trailer is often more affordable compared to other forms of advertising such as billboards or television. This makes it an economical and efficient choice for businesses looking to increase brand awareness and reach their target customers.
In this post, we have collected of best camper trailer mockup templates that's useful for branding and marketing your business. The items from this collection include PSD files which were created using organized smart layers. This makes them fully customizable and adding your design is very easy and fast. You can also see Best Cargo Trailer Mockup Templates.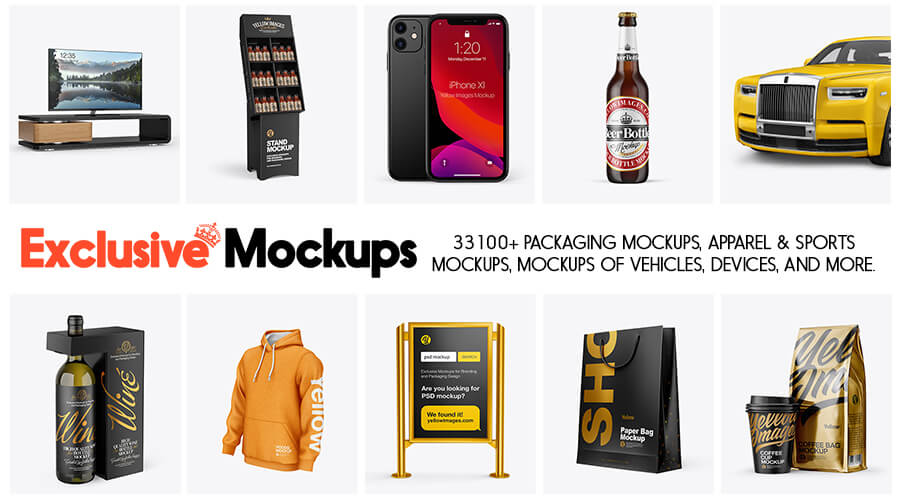 1. Camper Trailer Mockup – Side View – PSD
---
2. Camper Trailer Mock-up – Back View – PSD
---
3. Camper Trailer Mock-up – Front View – PSD
---
4. Camper Trailer Mock-up – Side View – PSD
---
5. Camper Trailer Mock-up – Back Half Side View – PSD
---
6. Camper Trailer Mock-up – Back Half Side View – PSD
---
7. Camper Trailer Mock-up – Back Half Side View – PSD
---
8. Camper Trailer Mock-up – Half Side View – PSD
---
9. Camper Trailer Mock-up – Half Side View – PSD
---
10. Camper Trailer Mock-up – Half Side View – PSD
---
11. Camper Trailer Mock-up – Side View – PSD
---
12. Pickup Truck W\ Camper Trailer Mock-up – PSD
---
13. Pickup Truck W\ Camper Trailer Mock-up – PSD
---
14. Pickup Truck W\ Camper Trailer Mock-up – PSD
---
15. Pickup Truck W\ Camper  Trailer Mock-up– PSD
---
16. Pickup Truck W\ Camper Trailer Mock-up – PSD
---
MORE: Camper Trailer Mockups by ExclusiveMockups