Panel vans are popular due to their versatility, reliability, and cost-effectiveness. They are designed to carry heavy loads and are equipped with a powerful engine and a sturdy chassis that can handle the weight of the cargo. Additionally, panel vans are easy to drive and maneuver, making them ideal for navigating through busy city streets and narrow alleyways.
Panel vans are a practical and reliable choice for businesses that need to transport goods or equipment regularly, and they offer a cost-effective alternative to larger commercial vehicles.
Vehicle advertising is a form of mobile advertising that can be used by businesses to promote their products or services. Vehicle advertising is a relatively inexpensive form of advertising compared to other methods such as billboard advertising or TV commercials. It can be a cost-effective way for small businesses to reach their target audience.
Panel vans are a popular choice for advertising because they offer a large surface area for displaying ads. Panel vans offer a large surface area for displaying ads, allowing businesses to create eye-catching designs that can be seen from a distance.
Unlike other forms of advertising such as pop-up ads or telemarketing, panel van advertising is non-intrusive and does not disrupt the daily routine of potential customers. It can be a subtle way to promote a business without being pushy or annoying.
In this post, we have collected of Best Panel Van Mockup Templates that's useful for branding and marketing your business. The items from this collection include PSD files which were created using organized smart layers. This makes them fully customizable and adding your design is very easy and fast. You can also see Best Off-Road SUV Mockup Templates.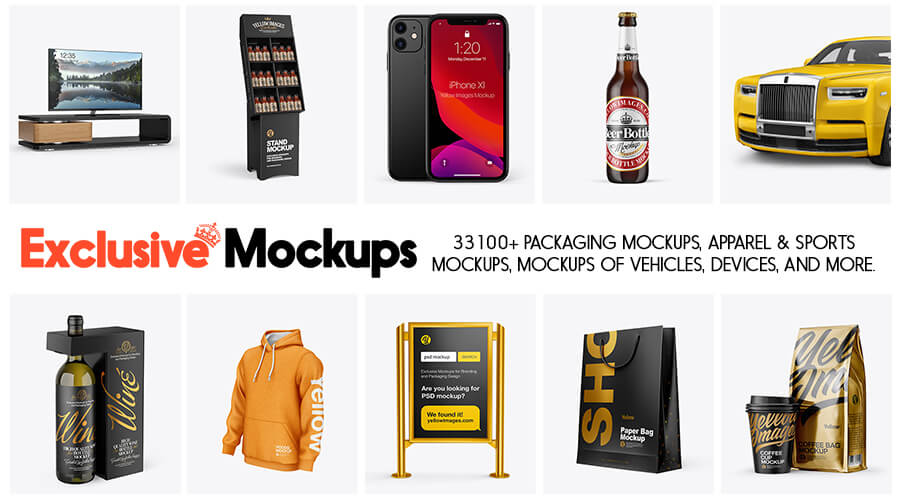 1. Free Panel Van Mock-up – 6 PSD
---
2. Free Panel Van Mock-up – PSD
---
3. Realistic Panel PSD Mock-up Set – 5 PSD
---
4. Combo Panel Van Mock-up – 8 PSD
---
5. Long Panel Van Mock-Up – 6 PSD
---
6. Master Panel Van Mock-up – 8 PSD
---
7. Realistic Panel Van PSD Mock-up – 6 PSD
---
8. Vito Panel Van Mock-up – 8 PSD
---
9. Panel Van Mock-up – Half Side View – PSD
---
10. Panel Van Mock-up – Halfside View – PSD
---
11. Panel Van Mock-up – Front View – PSD
---
12. Panel Van Mock-up – Side View – PSD
---
13. Panel Van Mock-up – Front View – PSD
---
14. Panel Van Mock-up – PSD
---
15. Panel Van Mock-up – Front View – PSD
---
16. Panel Van Mock-up – Back View – PSD
---
17. Panel Van Mock-up – HalfSide View – PSD
---
18. Panel Van Mock-up – Front View – PSD
---
19. Panel Van Mock-up – Top View – PSD
---
20. Panel Van Mock-up W/Box on Pallet – Half Side View – PSD
---
21. Panel Van Mock-up – Back View – PSD
---
22. Panel Van Mock-up – Half Side View – PSD
---
23. Panel Van Mock-up – Back Half Side View – PSD
---
24. Panel Van Mock-up W/Box – Side View – PSD
---
25. Panel Van Mock-up – Side View – PSD
---
26. Panel Van Mock-up – Half Side View – PSD
---
27. Panel Van Mock-up – Front View – PSD
---
28. Panel Van Mock-up – Back View – PSD
---
29. Panel Van Mock-up – Back View – PSD
---
30. Panel Van Mock-up – Front View – PSD
---
31. Panel Van Mock-up – Side View – PSD
---
32. Panel Van Mock-up – Front View – PSD
---
33. Panel Van Mock-up – Top View – PSD
---
34. Panel Van Mock-up – Side View – PSD
---
35. Panel Van Mock-up – Side View – PSD
---
36. Panel Van Mock-up – Back Half Side View – PSD
---
37. Panel Van Mock-up – Top View – PSD
---
38. Panel Van Mock-up – Side View – PSD
---
39. Panel Van Mock-up – Half Side View – PSD
---
40. Panel Van Mock-up – Back View – PSD
---
41. Panel Van Mock-up – Back View – PSD
---
42. Panel Van Mock-up – Top View – PSD
---
43. Panel Van Mock-up – Back Half Side View – PSD
---
44. Panel Van Mock-up – Side View – PSD
---
45. Panel Van Mock-up – Back Half Side View – PSD
---
46. Panel Van Mock-up – Back Half Side View – PSD
---
47. Panel Van Mock-up – Top View – PSD
---
48. Panel Van Mock-up – Side View – PSD
---
49. Panel Van Mock-up – Half Side View – PSD
---
50. Panel Van Mock-up – PSD
---